Born: 5/9/06 Sire: FF's Pippin. Dam: FF's Eowyn

Fiora is a girl who demands respect and hates when things don't go her way. She is a small jill, barely weighing in at two pounds, but what she lacks in size she more then makes up for in willpower. Her solution to problems.. persistence, persistence, persistence! For this girl there is no such thing as an un-scaleable cage, an un-reachable cranny, or an unwilling playmate.

For more information on Fiora's breeder and her realitives visit Ferret Folk Ferretery

Both Taber and Fiora's portraits were taken by Ms. Donna Sappah. To see more of her work visit Meadow Photography

Boo-Boo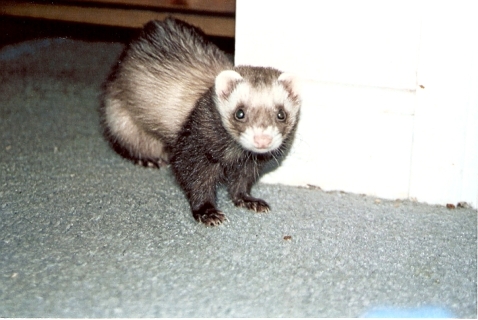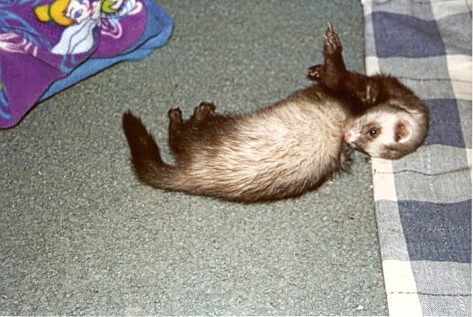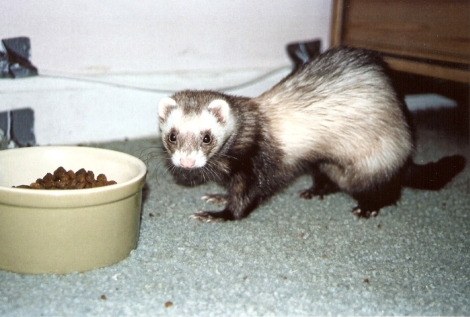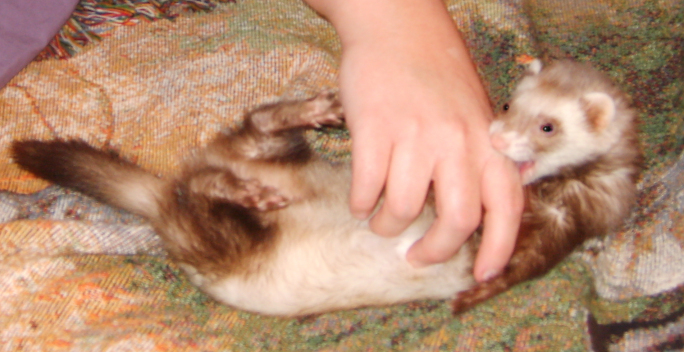 This little cutie was originally rescued by a friend of mine and lived a happy life with lots of other ferrets. Sadly, when the gentleman's living situation changed, he found there were too many ferrets and not enough space. So, knowing that I'd give her a loving home, Boo-boo came to me. Even though Boo no longer has a group of ferrets to play with; this never stops her from exploring, stuffing her face, snuggling, and having a good time. Her favorite games include: hide the mini-tennis balls, war-dancing on the bed, and "catch me if you can." Boo has even managed to squeeze herself under my bathroom door, by far her favorite place to dook and dance.